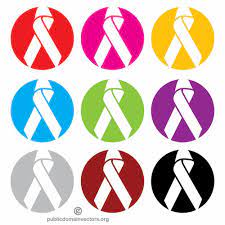 (image:www.publicdomainvectors.org)
2 Corinthians 1:2-4        ESV
'Blessed be the God and Father of our Lord Jesus Christ, the Father of mercies and God of all comfort, who comforts us in all our affliction, so that we may be able to comfort those who are in any affliction, with the comfort with which we ourselves are comforted by God'.
Gracious God, as World Cancer Day is marked today, we lift before You all those dealing with the trauma of Cancer at this time. We appreciate that this is an illness that brings with it pain, anxiety and uncertainty and so we ask for the power of Your healing and Your compassion in every situation. We ask for Your assurance and courage for all those tasked with waiting, for diagnosis, for results, or for treatment. So too we pray for all family and friends seeking to support loved ones in their journey with cancer. Give assurance and courage to all those who in need today, Lord, and may Your presence be felt in our homes, our hospitals, and our hospices.
Lord God, we acknowledge the adverse effect that the pandemic has had upon the situations of many. So too, we recognise that dealing with Cancer affects a families financial situation,  particularly those in lower-income countries, and so we lift before You the theme for this year's World Cancer Day, "closing the care gap".
We ask for Your blessing upon the endeavours of all those searching for cures and new treatments, and look to the day when Cancer will be eradicated.
Finally God of love, help us as communities to reach out and support all those affected by Cancer. In the power of Your love and healing we pray, Amen.