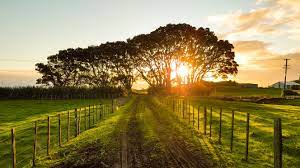 (image:www.PxHere.com)
Psalm 31:14-15:
"But I trust in you, Lord; I say, 'You are my God. My times are in your hands."
Today, as we mark the end of the week of prayer for Christian Unity, we share in resources provided for us by Churches in the Middle East, who encourage us to walk together as united communities, on our continuing journey with God during this season of Epiphany. May these words be a blessing to us today, and in the days to come.
Gracious God, when we only know one way and we think we must return to it, when we think that all roads are blocked, and we fall into despair, we always find you there, creating a new unexpected path before us. If we search our maps and find no route, nonetheless we always find you, who lead us by a yet more excellent way, trusting that you will always lead us back to you and forward in unity together. Amen.
Meditative Response
Journeying on parallel paths,
or often in opposite directions,
We are called by 'another way'
to become pilgrim companions,
the people of The Way.
Compasses and maps orientated,
route finding and navigating together,
our backpacks not burdensome,
our boots crunching on,
rediscovering ancient paths,
walking humbly together with our God.
(https://ctbi.org.uk/resources-for-week-of-prayer-for-christian-unity-2022)