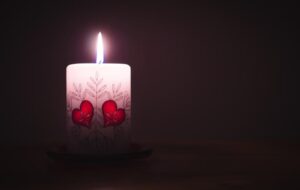 (image:Stockvault-www.pixabay.com)
John 15:9
"As the Father has loved me, so have I loved you. Now remain in my love".
Gracious God, at the end of Global Wave of Light week, across our world, we remember and honour the families and friends of all those who have experienced the loss of babies and infants. And so we pray especially today for those who have experienced miscarriage, ectopic pregnancy, premature delivery, still-birth or the loss of an infant. So too, we pray for those living with the sadness of infertility. Lord God, we pray that Your love will be felt in the hearts and the homes of all those who may be experiencing any kind of loss. May they feel the assurance of Your presence supporting and sustaining them. We pray and give thanks for all midwives and healthcare professionals, and for organisations who are seeking to raise awareness of this important concern. As buildings will radiate pink and blue lights in our towns and cities this evening, may we as communities extend hands of understanding and empathy to all those in need of support and healing. God of power, may Your Holy Spirit send Your love and compassion into our communities this day. In the name of Jesus we pray, Amen.