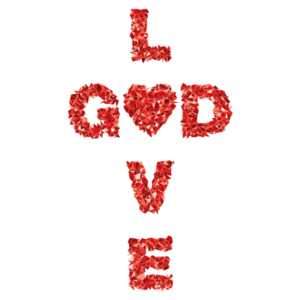 (image:freesvg.org)
John 3:16           New International Version
'For God so loved the world that he gave his one and only Son, that whoever believes in him shall not perish but have eternal life'.
Gracious God, as World Heart Day is marked today, we give thanks for the love that You pour into our hearts each and every day, as displayed in the gift of Your Son, Jesus Christ. May we be witnesses to that love in the world, and share it with others, so that all people may feel it's transforming power in their lives. Amen
We engage with a reflection by Margaret Landon
There are not many things that cannot be measured
But God's love is one of them.
Most things have a recordable beginning and an end
Except God's love.
Everything is subject to change
But not God's love.
Science can examine, quantify, predict, record, test
But the proof of God's love is faith.
God's love exists, has always existed and will always exist
It never changes, never ends, was there before the world was created.
God's love will be there when the world ends
And the amazing thing is that it is freely available to everyone.
August 2014