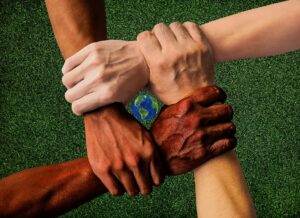 (image: www.PxFuel.com
John 13:34          CEV
'But I am giving you a new command. You must love each other, just as I have loved you'.
Gracious God, as we begin a new week, we turn to You with sadness having witnessed the appalling online abuse of footballers, simply for the colour of their skin. We pray that all those in positions of power and authority will work tirelessly to put an end to this intolerance. Help us as communities to promote understanding, equality, respect and kindness for all its citizens. May we follow the example of Your Son, Jesus Christ, who taught us to treat our neighbour as we would wish to be treated, with respect and with love.
Lord God, today is a new day, at the start of a new week. And so we bring before you our hopes and aspirations, our concerns and anxieties, our opportunities and our challenges, but most of all, we bring ourselves in service to You. Thank you for the security of knowing that You journey with us every second of the day, and that we do everything in Your strength, and in Your presence. In the name of Jesus we pray, Amen.