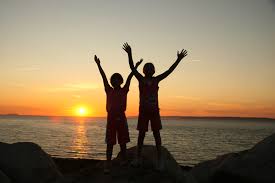 (image: www.PxHere.com)
Psalm 145:1
'I lift you high in praise, my God, O my King and I'll bless your name into eternity'.
Gracious God, we come to You this morning with praise and thanks. When we take a moment to stop and look at the natural world You have created, we are overwhelmed by the wonder of your creation and amazed by the beauty of Your world. And so, we come before You, in awe and wonder at Your greatness.
Gracious God, we give thanks and praise for the gift of Your Son Jesus, who lived amongst us and continues to journey with us so that we can experience the embrace of your love, who accepts and forgives us simply for being who we are, and who invites us to share in a deep and meaningful relationship with You.
Gracious God, we give praise and thanks that through the power of Your Holy Spirit, You assure us of Your presence, You heal us with Your love and enable and equip us to be the people You would have us to be. In Your name we pray, God our Mother and Father, Son and Holy Spirit, Amen.