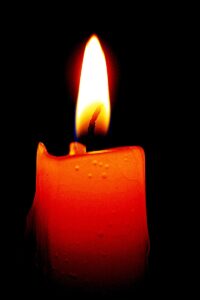 (image: www.pixabay.com)
Today on the first anniversary of the death of George Floyd, Churches Together in England invite us to take a moment to light a candle, pray for racial justice and commit to taking personal and institutional action to tackle racial injustice in our society and our churches.
John 13:34
"A new command I give you: Love one another. As I have loved you, so you must love one another".
O Lord, you are a God of justice – may we share your passion for justice, which can be seen throughout the Bible.
By the power of your Holy Spirit enable us to stand up for justice and stand against intolerance.
Thank you that you love each person, made in the image of God.
Change our hearts to see others as you do.
Allow our hearts to break over the sin of racism, and our lament to turn into righteous action.
Amen.
This prayer was written by CTBI's Director of Inclusion Richard Reddie, and CTE's Principal Officer for Pentecostal, Charismatic and Multi-cultural Relations Shermara Fletcher.