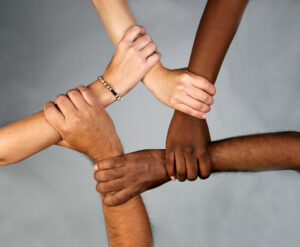 John 13:34-35 The Message
"Let me give you a new command: Love one another. In the same way I loved you, you love one another. This is how everyone will recognize that you are my disciples—when they see the love you have for each other."
Gracious God, as the trial into the death of George Floyd reaches its verdict, we pray once more for racial justice and equality across all nations. We thank You for the gift of diversity amidst peoples of all races and creeds and ask You to help us to commit to building communities where all people are valued and all people are respected, regardless of the colour of their skin or the language they speak. We pray for healing for all those who have suffered racial injustice, prejudice and intolerance. Living Lord, give us compassion and empathy to understand and respect the needs of our neighbours and help us to be channels of Your love and peace in our world. In the name of Jesus we pray, Amen.