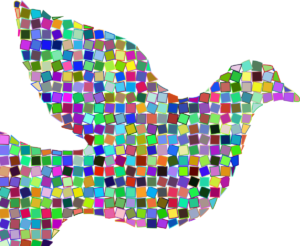 Isaiah 41:13 Good News Translation
'I am the Lord your God; I strengthen you and tell you, 'Do not be afraid; I will help you.'"
Gracious God on this Thursday morning, we continue to pray for the work of our NHS, all health care agencies and all carers. We thank You for the dedication of all those who give of their energy, their skills, their resilience and their empathy to care for the needs of others, in whatever role, in whatever setting care is given. We pray that You will strengthen and encourage all those whose vocation it is to protect the well-being of others, both physically and mentally. May we in return, as communities, seek to protect the well-being of those who selflessly give of themselves. God of compassion and grace, we pray for the power of healing to pour into every corner of our hospitals, clinics, hospices, care homes, and our own homes where many continue to care for family members. May the assurance of Your healing presence be felt in the lives of those who are unwell, for whatever reason, and may You give assurance to all care-givers that You are walking alongside them today. In the name of Jesus we pray, Amen.