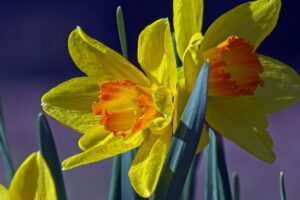 "Be joyful and keep the faith. Do those little things you have seen and heard from me."
– St David's last words to his monks
Gracious God, as we come before You in prayer on this Saint David's Day, we pray for all the people of the Welsh nation. We ask that You will be with them as they too continue to deal with the effects of the pandemic, one year on from the first reported case in Wales. As we remember your servant, Saint David, we give thanks for the passion he showed in telling people about the gospel of Jesus Christ and for the part he played in the growth of Christianity. We give thanks for his teaching and preaching and for the ways in which he encouraged us to appreciate life. Help us to learn from his deep commitment to serve You and to follow the teachings of Jesus. We pray that we may respond to the words St David gave us, ''Be joyful, keep the faith, and do the little things that you have heard and seen me do, through Jesus Christ our Lord'. This day may we offer ourselves in service to You, in the name of Jesus we pray, Amen.