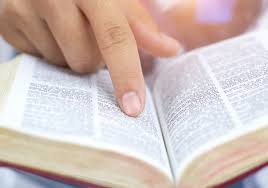 Psalm 119:105 (NIV)
'Your word is a lamp for my feet, a light on my path'.
Gracious God, as International Book Giving Day was celebrated yesterday, we give thanks for the gift of literature and reading. We appreciate that words have the power to inspire us, to cheer us, to thrill us and to engage and inform our enquiring minds and so we thank you for all the different genres of writing and for the creativity of all authors, poets and publishers. So too, we thank you for the artistic skills of illustrators and photographers who bring the books to life. Lord God, we know that the ability to read is empowering and so we pray that all peoples across the world will have access to books and the opportunity to learn to read.
Living God, as we celebrate the gift of books, we give thanks for the gift of Your Word as found in scripture. Help us to share this gift with others and use it to guide, inform, enable and equip us to be Your people. Help us to be living witnesses to Your truths, in our world. In the name of Jesus we pray, Amen.