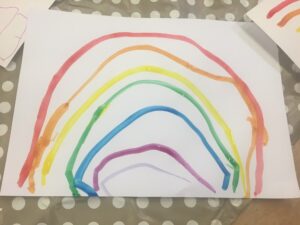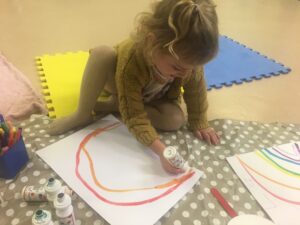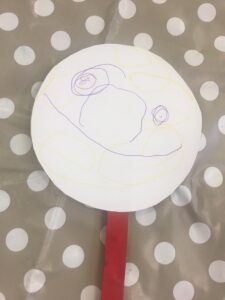 Today we read a story called 'Colour Me Happy, Colour Me Sad' and we sang songs about rainbows and about feelings.
There were lots of colours in the story – all the colours of the rainbow and more! The children in the story felt angry on the red page, excited on the orange page, happy on the yellow page, calm on the green page, sad on the blue page and proud on the purple page.
We talked about our own feelings and how sometimes we feel like the children in the storybook.
But God loves us and cares for us however we're feeling; He loves us all the time, no matter what!
How Great is the Love of God!