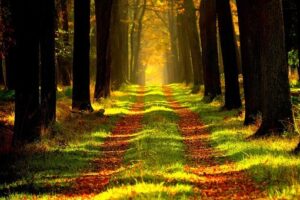 Deuteronomy 31:8 (New International Version)
"The Lord himself goes before you and will be with you; he will never leave you nor forsake you. Do not be afraid; do not be discouraged."
Gracious God, as we digest the roadmap set before us in the coming weeks, we thank You that You remain unchanging and dependable, the One in whom we can place our trust. We thank You that at last there seems to be a route forward for us as communities, that take us beyond the current restrictions. Today we think of all those in education, business, retail, industry, leisure and entertainment who will spend the next few days digesting the information and beginning to navigate their path forward over the coming months. We give thanks for all those involved in the vaccination programme who have helped to make this next stage of the journey a possibility. Lord God, we appreciate that the road ahead will not be easy for many people, there is still a huge amount of uncertainty around peoples livelihoods, but we ask for courage, for wisdom but above all, assurance. May the power of Your Holy Spirit continue to sweep across our nation and may Your presence be felt in every home and business setting today. In the name of Jesus we pray, Amen.
Previous Reflections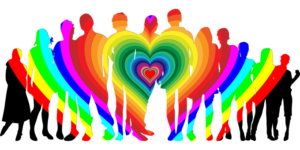 1 Thessalonians 5:11 (ESV)
'Therefore encourage one another and build one another up, just as you are doing'.
Gracious God, as we clapped last night and showed our love and respect for Captain Sir Tom Moore, we give thanks this morning for all the unsung heroes of this pandemic. For those who have tirelessly helped others, for all front-line workers, for those who have raised funds for the NHS and other charities, for those who have inspired us and picked us up when we've been down and shone as beacons in our communities, we give our grateful thanks. May the values that Jesus taught us, the desire to treat others with compassion and empathy, continue to bring light, hope and positivity into our world.
On this the 4th day of Children's Mental Health Week, we continue to pray and ask for Your blessing upon all our children and their families. In the name of Jesus we pray, Amen.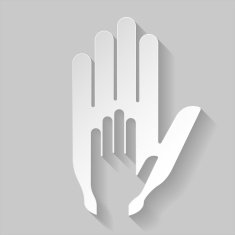 Matthew 25:40 (NLT)
"The King will reply, 'Truly I tell you, whatever you did for one of the least of these brothers and sisters of mine, you did for me.'
Gracious God, on this, the third day of Children's Mental Health Week, we lift before you all Children's Services. Lord we know there are many, many agencies and charities working to ensure that our children are kept safe and we pray for our national Social Services, Adoption and Fostering agencies. So too, we pray for the many organisations that seek to address mental health issues and support families. We appreciate Lord, that providing help and support is particularly difficult both logistically and financially during this pandemic, but we just pray that these essential services can find ways to continue their vital work in assisting children to grow and thrive emotionally. God of strength and wisdom, we lift before you today all professional and volunteer workers and ask that You bless and guide the service, care and compassion they give to our children. May Your presence and love be felt in our communities today. In the name of Jesus we pray, Amen.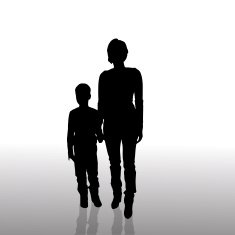 Isaiah 41:10 (ESV )
'Fear not, for I am with you; be not dismayed, for I am your God; I will strengthen you, I will help you, I will uphold you with my righteous right hand'.
Gracious God, our heavenly Parent, on this, the second day of Children's Mental Health Week, we lift before you all parents and carers. We appreciate that this is an enormously challenging time for all those looking after the children in their care as the routines of daily living are disrupted. We think of those home-schooling, many of whom are trying to work from home themselves. We think of frontline workers and their concerns over bringing the virus into the family home. We think of single parents juggling the demands of family life whilst physically separated from their support network of family and friends. We think of those struggling with financial issues, relying on Foodbanks and other agencies and unable to give their children the digital devices that home schooling now requires. We think of those for whom there is conflict within the home. We think of those helping children to deal with the loss of loved ones within the family, whilst dealing with their own grief. So too, we think of those caring for children with health issues or learning disabilities, who may also have lost the presence of the support networks that they rely on for support. And so, Lord God, as we focus upon the mental health of children, so too we pray for the mental well-being of all those caring for children in the home. May we as communities do whatever we can to support them and let them know that we value the amazing job they are doing in the raising of our younger generation. May they know that they are not alone and may Your guiding presence and Your love be at the heart of every home. Amen.
Mark 10:16 (NRSV)
'And he took them up in his arms, laid his hands on them, and blessed them'.
Gracious God, at the start of Children's Mental Health Week, we lift before You all children and young people. With the focus this year on being to encourage children to express themselves, we pray for opportunities to allow children to share their feelings through being creative, through music, poetry, art, dance, photography, drama and many other outlets of expression. Lord God, we realise that this pandemic and continual lockdown, and disruption to their education, will be making an impact on the mental well-being of young people, and so we hold them all in prayer today. May they each have someone to trust and engage in conversation with, whether at home, or in school and may they each have a sense of being loved and valued by society and by You. In the name of Jesus we pray, Amen.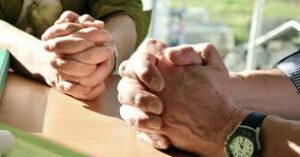 This week I would like to share with you material provided for the Week of Prayer for Christian Unity 2021
Day 4 Praying together
"I do not call you servants any longer… but I have called you friends"
(John 15:15)
Meditation
God thirsts for relationship with us. In Christ, God came to meet us. Jesus lived in prayer, intimately united to his Father, while creating friendships with his disciples and all those he met. He introduced them to that which was most precious to him: the relationship of love with his Father, who is our Father. Jesus and the disciples sang psalms together, rooted in the richness of their Jewish tradition. At other times, Jesus retired to pray alone.
Prayer can be solitary or shared with others. It can express wonder, complaint, intercession, thanksgiving or simple silence. Sometimes the desire to pray is there, but one has the feeling of not being able to do so. Turning to Jesus and saying to him, "teach me", can pave the way. Our desire itself is already prayer.
Getting together in a group offers us support. Through hymns, words and silence, communion is created. If we pray with Christians of other traditions, we may be surprised to feel united by a bond of friendship that comes from the One who is beyond all division. The forms may vary, but it is the same Spirit that brings us together.
Prayer
Lord Jesus, your entire life was prayer, perfect harmony with the Father. Through your Spirit, teach us to pray according to your will of love. May the faithful of the whole world unite in intercession and praise, and may your kingdom of love come. Amen.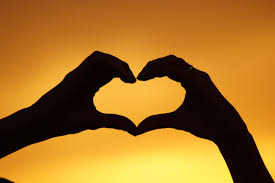 This week I would like to share with you material provided for the Week of Prayer for Christian Unity 2021
Day 3  "Love one another as I have loved you"
(John 15:12b)
Meditation
On the eve of his death, Jesus knelt to wash the feet of his disciples. He knew the difficulty of living together and the importance of forgiveness and mutual service. "Unless I wash you," he said to Peter, "you have no share with me."
Peter received Jesus at his feet; he was washed and was touched by the humility and gentleness of Christ. Later he would follow Jesus' example and serve the fellowship of the faithful in the early church.
Jesus wishes that life and love circulate through us as the sap through the vine, so that Christian communities be one body. But today as in the past, it is not easy to live together. We are often faced with our own limitations. At times we fail to love those who are close to us in a community, parish or family. There are times when our relationships break down completely.
In Christ we are invited to be clothed in compassion, through countless new beginnings. The recognition that we are loved by God moves us to welcome each other with our strengths and weaknesses. It is then that Christ is in our midst.
Prayer
God our Father, you reveal to us your love through Christ and through our brothers and sisters. Open our hearts so that we can welcome each other with our differences and live in forgiveness. Grant us to live united in one body, so that the gift that is each person comes to light. May all of us together be a reflection of the living Christ. Amen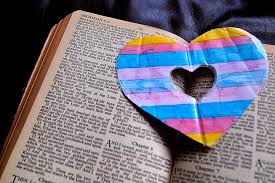 This week I would like to share with you material provided for the Week of Prayer for Christian Unity 2021
Day 2
"Abide in me as I abide in you"
(John 15:4a)
Being fully human, like us Jesus grew and matured. He lived a simple life, rooted in the practices of his Jewish faith. In this hidden life in Nazareth, where apparently nothing extraordinary happened, the presence of the Father nourished him.
We too need a long period of maturation, an entire lifetime, in order to plumb the depths of Christ's love, to let him abide in us and for us to abide in him.
Without our knowing how, the Spirit makes Christ dwell in our hearts. And it is through prayer, by listening to the word, in sharing with others, by putting into practice what we have understood, that the inner being is strengthened.
Prayer
Holy Spirit, May we receive in our hearts the presence of Christ, and cherish it as a secret of love. Nourish our prayer, enlighten our reading of Scripture, act through us, so that the fruits of your gifts can patiently grow in us. Amen.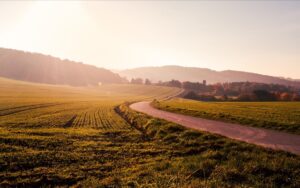 This week I would like to share with you material provided for the Week of Prayer for Christian Unity 2021
Day 1    Called by God
"You did not choose me but I chose you"
(John 15:16a)
Meditation
The start of the journey is an encounter between a human being and God, between the created and the Creator, between time and eternity.
Along the way, we become more and more ourselves, the people God has wanted us to be from the beginning. And by following the call that is addressed to us, we become a blessing for our loved ones, our neighbours, and the world.
The love of God seeks us. God became human in Jesus, in whom we encounter the gaze of God. In our lives, as in the Gospel of John, God's call is heard in different ways. Touched by his love, we set out. In this encounter, we walk a path of transformation – the bright beginning of a relationship of love that is always started anew.
"One day you understood that, without your being aware of it, a yes had already been inscribed in your innermost depths. And so you chose to go forward in the footsteps of Christ….
In silence in the presence of Christ, you heard him say, 'Come, follow me; I will give you a place to rest your heart.'"[The Sources of Taizé (2000) p. 52]
Prayer
Jesus Christ, you seek us, you wish to offer us your friendship and lead us to a life that is ever more complete. Grant us the confidence to answer your call so that we may be transformed and become witnesses of your tenderness for the world. Amen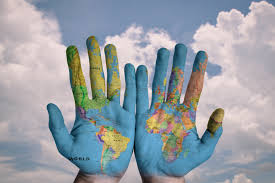 Isaiah 42:5 (NIV)
"This is what God the Lord says—
the Creator of the heavens, who stretches them out,
who spreads out the earth with all that springs from it,
who gives breath to its people,
and life to those who walk on it:"
Gracious God, as news reaches us of Covid 19 variants across our world, we pray for all nations, each dealing with their own outbreaks and their own logistical concerns. We pray for all those nursing and caring for the people in their communities. We pray that vaccinations will be made available to all countries, especially poorer countries that do not have the resources we have in place, both financially and logistically. As we begin a week of global prayer for Christian Unity on Monday, we pray that You will unite us in our concern for one another that crosses all boundaries. In the presence of You, our creator God, we unite as One world, Your world and Your people, and ask that You pour out Your love through the power of Your Holy Spirit into every corner of Your creation. We place the concerns of our world into Your hands, through the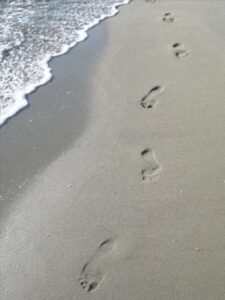 Isaiah 41:10 (NCV)
" So don't worry, because I am with you. Don't be afraid, because I am your God. I will make you strong and will help you; I will support you with my right hand that saves you".
'Footprints in the Sand' by Mary Stevenson
One night a man had a dream. He dreamed he was walking along the beach with the LORD. Across the sky flashed scenes from his life. For each scene he noticed two sets of footprints in the sand: one belonging to him, and the other to the LORD. When the last scene of his life flashed before him, he looked back at the footprints in the sand. He noticed that many times along the path of his life there was only one set of footprints. He also noticed that it happened at the very lowest and saddest times in his life. This really bothered him and he questioned the LORD about it: "LORD, you said that once I decided to follow you, you'd walk with me all the way. But I have noticed that during the most troublesome times in my life, there is only one set of footprints. I don't understand why when I needed you most you would leave me." The LORD replied: "My son, my precious child, I love you and I would never leave you. During your times of trial and suffering, when you see only one set of footprints, it was then that I carried you."
Gracious God, we lift before You all those whom for today is a struggle, remembering especially our NHS workers continuing to work long, tiring shifts in order to keep our hospitals staffed. We pray for all patients and their families, and so too we remember all those unwell at home. Lord, You understand that there are days when our resolve for whatever reason is low, when we are need of strength, comfort and assurance. On these days, we know that we can turn to You, that You are there to sustain us and carry us, that we do not need to face difficult situations alone. And so Lord God, may the power of Your love lift us and all those in need, this day and in the days to come. In the name of Jesus we pray, Amen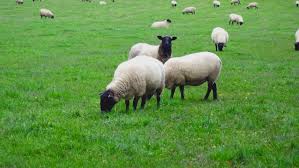 Psalm 23  (NRSV)
"The Lord is my shepherd, I shall not want. He makes me lie down in green pastures; he leads me beside still waters, he restores my soul. He leads me in right paths for his name's sake. Even though I walk through the darkest valley, I fear no evil; for you are with me; your rod and your staff— they comfort me. You prepare a table before me in the presence of my enemies; you anoint my head with oil; my cup overflows. Surely goodness and mercy shall follow me all the days of my life, and I shall dwell in the house of the Lord my whole life long".
Gracious God remind us this day that You are our Shepherd, You are the one who cares and provides for us. You are the One who invites us to take quiet moments and spend them in Your presence. You are the One who wants to heal us and restore us with your love and your grace. You are there to guide us as we journey forward, even when the road ahead is rocky and difficult to navigate. And although we may face dark times, we are assured of Your presence with us, so help us not to be anxious or afraid. You pour out Your Holy Spirit to anoint, enable and equip us to follow You and be the people You would have us be. And You have prepared a place for us so that nothing, in all eternity, can separate us from Your love, and so we live today in the assurance that You are our Shepherd. Amen.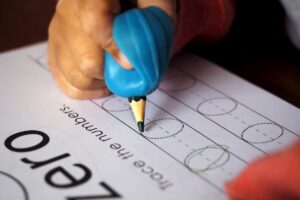 Matthew 19:14 (NRSV)
" but Jesus said, "Let the little children come to me, and do not stop them; for it is to such as these that the kingdom of heaven belongs."
Gracious God, we thank You for the gift of learning, for the ability to experience and discover new things every day. On this new day, help us to learn more about about You and Your love for us, and share that knowledge with other people. Lord God, as we reflect upon the gift of learning, we lift before You all our children and young people learning today in schools and at home. We are saddened that their education process has been so severely disrupted, but we give thanks for every teacher, support worker, parent and carer who will aid their learning today, who will sit alongside them at home or in the classroom or talk to them online. We pray for parents juggling working from home and schooling their children. We pray for all staff tasked with the logistical difficulties of ensuring every child has the opportunity to learn. Amidst the immense difficulties of the current situation, we pray for every conversation, every word written, every sum calculated, every fact learnt, every craft made, and every book read, that through these acts of learning, our young people may continue to grow and develop. We place all young people and educators into Your hands Lord, and ask that You continue to support, encourage, equip and bless them, this day and in the days to come. In the name of Jesus we pray, Amen.