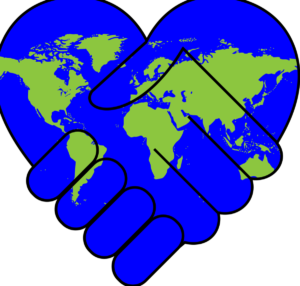 (image: www.hippopx.com)
As we journey through Christian Aid week, we use prayers suggested for us by the charity.
Amos 5:24
'Let justice roll on like a river, righteousness like a never-failing stream!'
We pray that the voices of indigenous communities may be heard and heeded as we learn how to live in harmony with nature. We pray for a rapid and just transition from fossil fuels to renewable energy. We pray for a radical change of heart for politicians. We pray that as a global community we will care for our common home and for people living in poverty, where the right thing is done in the right way.
Spirit of God who hovered over the waters, harness your power in us to live faithfully and in harmony with the rhythms of righteousness, for the restoration of creation and the glory of your name. Amen.
Previous Reflections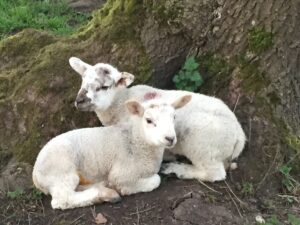 Reading Psalm 23
'The Lord is my shepherd, I shall not want. He makes me lie down in green pastures; he leads me beside still waters, he restores my soul. He leads me in right paths for his name's sake. Even though I walk through the darkest valley, I fear no evil; for you are with me; your rod and your staff— they comfort me. You prepare a table before me in the presence of my enemies; you anoint my head with oil; my cup overflows. Surely goodness and mercy shall follow me all the days of my life, and I shall dwell in the house of the Lord my whole life long'.
Living Lord, You tell us that You are the good Shepherd, the one who walks beside us and refreshes our souls. As the week draws to a close, we take a moment to reflect and give thanks for a time when we may have felt You guiding us forward, when we have struggled with a choice or decision. We give thanks for the times when we may have asked for Your protection when we have felt afraid or insecure. We give thanks for the times when You may have refreshed our hearts and minds when we have felt tired or low. We give thanks for any blessing, any unexpected gift of comfort, assurance or love You may have given us this week and finally we give thanks for the peace that comes from being in Your presence, now and throughout eternity, when we place our trust in You. The Lord is our Shepherd and we give thanks. Amen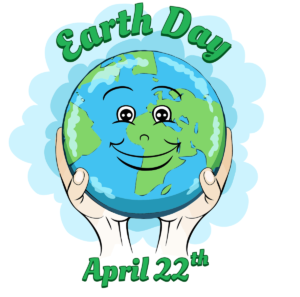 Psalm 33: 4- 7
'God's word is true, and everything he does is right. He loves what is right and fair; the Lord's love fills the earth. The sky was made at the Lord's command. By the breath from his mouth, he made all the stars. He gathered the water of the sea into a heap. He made the great ocean stay in its place. All the earth should worship the Lord'.
Gracious God, today we come to You in prayer as we join with people of all faiths, races and cultures, across our world, to celebrate Earth Day. We give You thanks for the incredible world You have given us, for its beauty, diversity, mysteries, resources and the opportunities it affords us for life. As we stop and look out of a window or step outside our homes or workplaces, help us to appreciate the wonders of the natural world You have created. Lord God, we know that we have damaged our world and upset the eco-systems that allow life to flourish. As world leaders gather today, we pray for conversations to remove any obstacles that prevent the healing of our planet. We pray for political, social and economic agendas that will create opportunities for humankind to focus on restoring the natural environment You have entrusted into our care. Help us to play our part in preserving the richness of our earthly home for future generations. Lord God, for the wonder of Your Creation we praise, thank and honour You, Amen.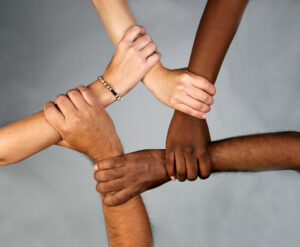 John 13:34-35 The Message
"Let me give you a new command: Love one another. In the same way I loved you, you love one another. This is how everyone will recognize that you are my disciples—when they see the love you have for each other."
Gracious God, as the trial into the death of George Floyd reaches its verdict, we pray once more for racial justice and equality across all nations. We thank You for the gift of diversity amidst peoples of all races and creeds and ask You to help us to commit to building communities where all people are valued and all people are respected, regardless of the colour of their skin or the language they speak. We pray for healing for all those who have suffered racial injustice, prejudice and intolerance. Living Lord, give us compassion and empathy to understand and respect the needs of our neighbours and help us to be channels of Your love and peace in our world. In the name of Jesus we pray, Amen.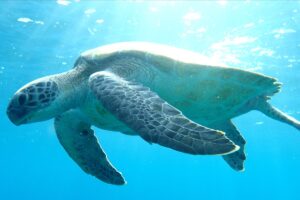 Psalm 96:11 ESV
'Let the sea roar and all that fills it!'
Psalm 98:7 The Message
' Let the sea and its fish give a round of applause, With everything living on earth joining in'.
Gracious God, as people across the world prepare to mark Earth Day on Thursday, and leaders from 40 nation's set the agenda to discuss the future of our planet, today we celebrate and give thanks for the life of our oceans and seas. Creator God, we give thanks for the millions of species that live in our waters, many still undiscovered; from dolphins and sea turtles, rays and sea bass, lobsters and crabs, to plankton and coral, an underwater world of beauty, colour and diversity. Lord God we acknowledge that as humankind we are destroying the health of our oceans and seas through, hunting, pollution, and the effects of climate change. Help us to do what we can to be informed and play our part in protecting and healing this amazing undersea world You have gifted us. As we reflect upon the joy of waves splashing on our feet, sand in our toes and the wonder of seas that ebb and flow as the tides turn, reaching way beyond the horizon, we are reminded of Your presence in our world and give thanks. Amen.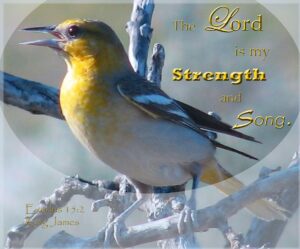 Exodus 15:2 NCV
'The Lord gives me strength and makes me sing; he has saved me. He is my God, and I will praise him'.
Gracious God, as we turn to You in prayer at the start of a new week, we reflect upon the cacophony of the bird song from our gardens, fields, wetlands, parks and streets. There may be many challenges ahead of us this week, for many different reasons, and there may be many reasons our hearts do not want to rejoice and sing, but just for a moment, as we pause and focus upon the gift of something so beautiful, something we can so easily take for granted, we give thanks for each unique song that reminds us of the wonder and diversity of Your creation and of Your presence in our world. As we clear our minds for a moment of the clamour and noise of the concerns of the day, with the knowledge that just as You love and care for every creature into which you have breathed life, from the tiniest of finches, to the majestic swan in flight, so too You love and care for each and every one of us. As a new week begins, may we journey assured of Your creative, life-giving presence with us and may we give thanks and feel a song of joy in our hearts, knowing we are loved by You. So too, help us to share the power of Your love in our communities this day so that the hearts of all Your people may have cause to sing in praise to You. In the name of Jesus we pray, Amen.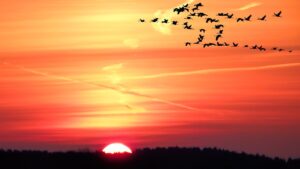 Hello everyone,
I am taking a little time out this coming week and so may I offer you a traditional Irish blessing for the week ahead. Reflections will resume next week, Sue
May God give you…
For every storm, a rainbow,
For every tear, a smile,
For every care, a promise,
And a blessing in each trial.
For every problem life sends,
A faithful friend to share,
For every sigh, a sweet song,
And an answer for each prayer.
Amen.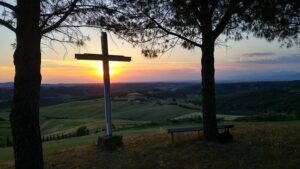 Matthew 28:20 ERV
"Teach them to obey everything that I have told you to do. You can be sure that I will be with you always. I will continue with you until the end of time."
Lord God, as we draw close to the end of the first week of Easter, we reflect upon all the events that took place following your resurrection; the tears as the tomb was found empty, the questions as to what would happen, the joy as you appeared to the disciples, the doubts as to whether such a miracle, that reaches beyond all human understanding could have possibly taken place. We think about Thomas who needed to see the scars on Your hands and Your feet to believe it could be true. Living Lord, we admit that some days, when life is difficult, when events occur that scar and hurt us, we may too have those doubts, we may too struggle to believe in the miracle of Easter. And then we read the words You spoke to us, words of assurance that You are with us until the end of time and that nothing can separate us from Your love, words that assure us that You are present in our hearts and minds to guide us and lead us forward. And so, help us to continue to put our trust in You and help us to celebrate the joy and assurance to be found from a living relationship with You, our Living Lord, Amen.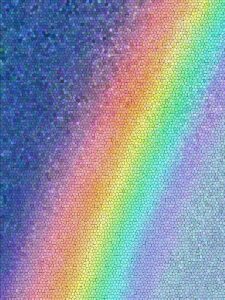 John 14:27    NIV
'Peace I leave with you; my peace I give you. I do not give to you as the world gives. Do not let your hearts be troubled and do not be afraid'.
Gracious God, as we come before You this Thursday morning, we pray especially for all those NHS staff whose mental health has been severely affected by what they have experienced during the pandemic. We continue to give thanks for their self-giving, empathy, skill and compassion, but we appreciate that the unprecedented pressures placed upon them, over past months, has impacted upon their well-being. Living Lord, when You appeared to the disciples in the upper room, following Your resurrection, You offered a peace that only Your love can give. And so, we pray that those healthcare professionals in need of a sense of peace at this time, will receive the practical support they so richly deserve, and so too we pray that they will, in time, experience the peace that comes from being supported and loved by You. We lift them all into Your hands this day. In the name of Jesus, the Prince of Peace we pray, Amen.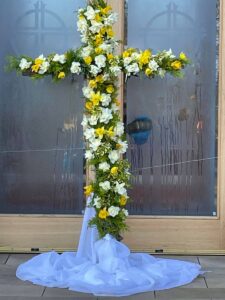 Luke 24:36     NIV
Jesus Appears to the Disciples
'While they were still talking about this, Jesus himself stood among them and said to them, "Peace be with you."
As we remember the appearances of Jesus following His resurrection, I invite you today to pray using a beautiful reflection composed by Margaret Langdon.
IN THE UPPER ROOM
You came
Although they were frightened
Although they had doubts
Although they couldn't decide what to do
You came
You came
And wished them peace
And brought them hope
And gave them purpose
You came
You came
And your love overwhelmed their fear
And their doubt and indecision
And your presence brought strength and revelation
…. my Lord and my God ! …….
TODAY IN OUR UPPER ROOM
You come
Although we fear the future
Although we have so many anxieties
Although we don't know where things will lead
You come
You come
And bring us peace in our hearts
And hope for the future
And courage to plan ahead
You come
You come
And we are overwhelmed by your love
And we rest in your presence
And we cry out to you for inspiration
….. Our Lord and our God !  ……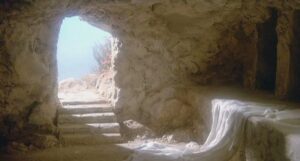 Romans 8:38-39      (NIV)
'For I am convinced that neither death nor life, neither angels nor demons, neither the present nor the future, nor any powers,  neither height nor depth, nor anything else in all creation, will be able to separate us from the love of God that is in Christ Jesus our Lord'.
Gracious God, as we move on from the Easter weekend celebrations, we reflect upon the feelings of the early followers of Jesus who were left still trying to make sense of His crucifixion and resurrection. Their minds and hearts must have been bursting with joy, bewilderment, uncertainty, excitement and anticipation of what was to come of Jesus' ministry. And yet, as people living in the light of the resurrection today, we know that the events of Easter brought hope into our world, an everlasting hope with the assurance that nothing, not even death itself, can separate us from the love of God and from a living relationship with Jesus. And so we journey on in faith, with that love and hope in our hearts and minds, this day and in the days to come, Amen.
Good Friday Meditation 2-4-21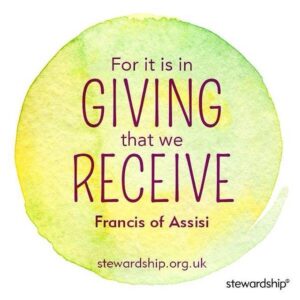 Holy Week – Wednesday
Mark 12:41-44
Jesus sat down opposite the place where the offerings were put and watched the crowd putting their money into the temple treasury. Many rich people threw in large amounts.  But a poor widow came and put in two very small copper coins, worth only a few cents. Calling his disciples to him, Jesus said, "Truly I tell you, this poor widow has put more into the treasury than all the others. They all gave out of their wealth; but she, out of her poverty, put in everything—all she had to live on.
Gracious God, as we reflect upon the woman who had so little, yet was prepared to share everything she had, we give thanks for those who give so generously of their time and their compassion for the benefit of others. May we as communities give generously to those in need. So too, we pray that you will give us generous hearts and that you will help us to give whatever we can, in service to You, in order that Your love may be experienced and known in our world. In the name of Jesus we pray, Amen.