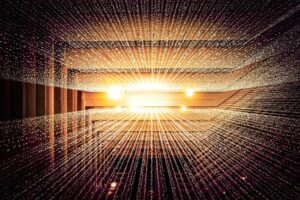 (image:www.pixnio.com)
Psalm 91:2
I will say to the Lord, "My refuge and my fortress, My God, in whom I trust!"
Gracious God, as World Sight Day is marked, we pray today for all those whose sight is impaired. We acknowledge that Vision impairment can affect people of all ages, across all nations, effecting all aspects of life; from interaction in the community, to education, to employment, to the daily functioning of our lives. And so we pray for healthcare, for opportunities and for inclusiveness in our societies for all who live with sight loss. We give thanks for charities, support agencies and medical professionals who seek to support the needs of others. Lord God, be with all those today who live with the challenges of vision impairment. May all people be aware of Your presence with us and may the light of Your Holy Spirit shine Your love into our lives bringing strength, comfort and assurance. In the name of Jesus we pray, Amen.
Previous Reflections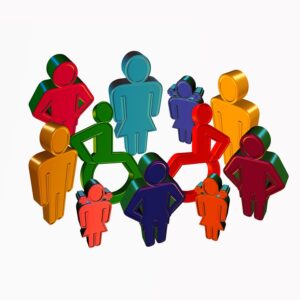 (image:www.maxpixel.net)
Mark 12:31        ESV
The second is this: 'You shall love your neighbor as yourself.' There is no other commandment greater than these.
Gracious God, as the Government launch their National Disability Strategy, we pray that it will make a difference to those living with disability in any form. We pray that improvements will be made in regards to the availability of accessible housing, support for children with special educational needs, and employment opportunities. Lord Jesus, You taught us to tear down boundaries and to campaign for equality and respect for all people. Help us to build communities that are inclusive, where all are made to feel welcome and all are valued. We pray especially for anyone for whom today will be a struggle or a challenge because of their current living situation. So too, we pray for all athletes preparing to travel to Tokyo for the Paralympic games in August, who will inspire and encourage us with their dedication, skill and courage. Lord God, inspire and encourage us to promote unity and equality today and in the days to come, so that all people may know they are truly loved by You. Amen.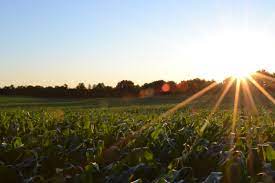 (image:www.PxHere.com)
Psalm 37:3         NIV
"Trust in the Lord and do good; dwell in the land and enjoy safe pasture".
A week on from 'Freedom Day', we reflect upon words of both challenge and assurance by Margaret Langdon. Thank you Margaret.
Freedom what's that?
Free to grow, but rooted to the ground
Free to set seed, but dying to nurture it
Free to increase in size, but in danger of falling
Free to spread, but pruned to create order
Free to blossom, but needing the sun
Free to stand tall, but needing the rain
Is freedom a dependent state?
Our freedom is dependency on God
In growing we need to be rooted in Him
In producing seed we need to die to self
In increasing our territory we need to have good foundations
In enlarging our range we need to be pruned to cope
We blossom in the light of God
We stand tall in the rain of his promises
Yes, freedom in God is dependence on Him
Without that we are a dry uprooted tumbleweed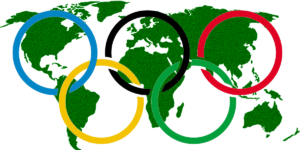 (image:www.pixabay.com)
Ephesians 4:3   NIV
'Make every effort to keep the unity of the Spirit through the bond of peace'.
Gracious God, today we give thanks for the joy of sport and pray for all those gathered for the Olympic games as the opening ceremony takes place. We pray for the athletes and their coaches who have spent countless hours in training, perfecting their skills, their strength and their endurance. We pray for their families, unable to travel to Tokyo to support their loved ones because of Covid. We pray for all the adjudicators and marshalls who will ensure fair play. So too, we pray for all those behind the scenes involved in the logistics of the event, those looking after others through hospitality, administration or medical care. Lord God, we have already seen how some competitors have contracted covid and so we ask for Your safety and protection for all Olympians, and those gathered in the Olympic villages. We give thanks for the Olympic motto, 'Stronger Together'. As countries across the world unite in the name of sport, may unity, mutual respect and compassion for one another be at the very core of global relationships. May Your love infiltrate every corner of our world. In the name of Jesus we pray, Amen.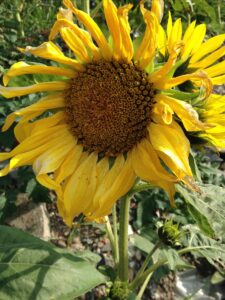 (image:S.L.Guenault)
Gracious God, as we continue to journey through a very hot week, as temperatures continue to rise, we take some time out to simply spend time in Your presence and reflect upon words of scripture that encourage, and assure, and refresh our hearts and minds. For Your faithfulness to us, to You we give thanks this day, Amen.
Deuteronomy 33:12  NIV
"Let the beloved of the Lord rest secure in him, for he shields him all day long, and the one the Lord loves rests between his shoulders."
Psalm 121 1-2  NIV
" I lift up my eyes to the mountains— where does my help come from? My help comes from the Lord, the Maker of heaven and earth".
Psalm 62:1-2   NIV
"Truly my soul finds rest in God; my salvation comes from him. Truly he is my rock and my salvation;  he is my fortress, I will never be shaken".
John 15:9   NIV
"As the Father has loved me, so have I loved you. Now remain in my love".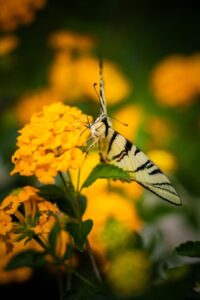 (image: www.pixnio.com)
Genesis 1:31
"God saw all that he had made, and it was very good."
Gracious God, as the sun continues to shine we take a moment to appreciate the wonders of Your creation; for the beauty and pattern of a butterflies wing, for fields of golden wheat waiting to be harvested, for the dawn chorus of swallows, swifts and wrens, for summer flowers, honeysuckle and foxgloves growing in hedgerows, for the darting and diving of pipistrelles as evening dawns, for the journey of fledglings learning to fly, for trees abundant with leaves and fruit, and bees humming and pollinating flowers. For all these signs of summer, Creator God, may we be reminded of Your life-giving presence in our world and the constancy of Your love for us. And so, in the heat of the day, we pause, we reflect and we give You thanks. Amen.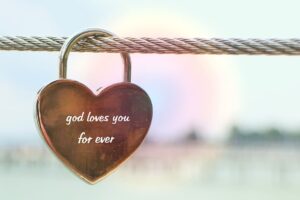 (image: www.pixfuel.com)
2 Corinthians 3:17
'Now the Lord is the Spirit, and where the Spirit of the Lord is, there is freedom'.
Gracious God, as 'Freedom Day' is marked for residents of England, we come to You and reflect upon what it is to be free. Lord God, You sent Your Son Jesus Christ, to show us how to create communities where people can live in freedom; communities where people do not need to be afraid, where folks look after one another to provide mutual support and security, communities where difference and diversity are celebrated and where all people are treated equally regardless of their race, culture or social status, communities where the voices of the vulnerable are heard and all people are valued, communities where all people have the entitlement of a safe home and a meal on the table. But so too, You sent Your Son to free us from the things that burden us and weigh us down, who said  'Come to me, all you who are weary and burdened, and I will give you rest'.  And so, however we feel about today, whether we are excited by it, or feel anxious by it, help us to remember loving God, that true freedom, peace, hope and joy is to be found in a relationship with You, through Your Son Jesus, in the power of Your Holy Spirit, Amen.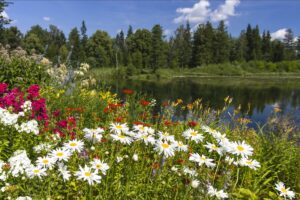 (image: www.pixabay.com)
Psalm 46:10
"Be still, and know that I am God"
As the weekend begins, we pause a moment from the affairs of the week and Stop, Look and Listen and reflect upon more beautiful words by Margaret Langdon, Thank you Margaret.
STOP LOOK LISTEN
STOP running around
STOP trying to manage
STOP sorting things out
STOP having to cope
Just rest
LOOK away from yourself
LOOK at my creation
LOOK into my word
LOOK beyond this world
Open your mind
LISTEN to my voice through others
LISTEN to the music of all creative forms
LISTEN to my loving words spoken by friends
LISTEN to my spirit breathing into your soul
Receive from me
I have made you, I think of you , I care for you
I have given all my creation to you
STOP, LOOK and LISTEN and remember me
Then you can face whatever comes
I will always love you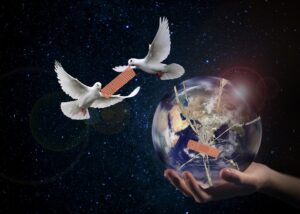 (image: www.maxpixel.net)
2 Thessalonians 3:16     ESV
'Now may the Lord of peace himself give you peace at all times in every way. The Lord be with you all'.
Gracious God, we take a moment today to put aside the concerns at home, and pray for the people of Afghanistan as the United Nations alert us to the humanitarian crisis unfolding. As tens of thousands of people are displaced, and the violence escalates, we pray for families who find themselves vulnerable and powerless to protect themselves.We pray especially for children in this most frightening of circumstances. Lord God, we know that this is a complex situation, nevertheless we pray that nations across the world will hear the plea of those in need and respond. We pray for hospitals and emergency services as they try to continue to deal with those injured by the conflict. We pray for aid agencies who seek to deliver emergency supplies, and any response that we can make to support their work.  But most of all, we pray for peace and stability across this land. Lord God, we ask for Your protection, Your healing and the power of Your Holy Spirit to rest upon this land and all its peoples. In the name of Jesus we pray. Amen.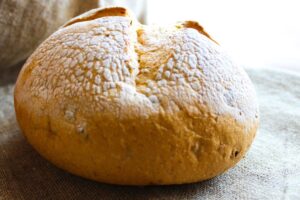 (image: www.pixabay.com
John 13:34          CEV
'But I am giving you a new command. You must love each other, just as I have loved you'.
Gracious God, 36 years ago today, 'Live Aid' burst through our television screens, urging us to take seriously the plight of those facing death through famine in Africa. Musicians came together to unite the world in it's giving and response to humanity. Many such campaigns have followed since, but the reality is, people are still going hungry, overseas and in our local communities. Lord God, we acknowledge that a substantial meal is the basic human right of all people.  And so, we give thanks for the work of charities and aid agencies who seek to ensure that everyone, both here and overseas, are fed. We pray for peace in countries where war, conflict and misuse of power, denies people access to basic provisions. We pray for those affected by global changes to our planet, as disrupted weather patterns and global warming impact upon farming communities. We acknowledge the effect Covid 19 has made upon global poverty. God of power, we pray that those in positions of power and authority, across all nations, continue to consider the effect societies' behaviour has upon the vulnerable and the poor. May we too, as consumers and as Your people, consider what we can do to bring about permanent change in relation to poverty. Creator God, send the power of Your Holy Spirit across our world to empower, encourage and inspire us to put an end to hunger in our world. In the name of Jesus we pray, Amen.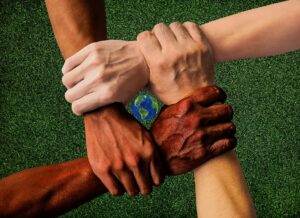 (image: www.PxFuel.com
John 13:34          CEV
'But I am giving you a new command. You must love each other, just as I have loved you'.
Gracious God, as we begin a new week, we turn to You with sadness having witnessed the appalling online abuse of footballers, simply for the colour of their skin. We pray that all those in positions of power and authority will work tirelessly to put an end to this intolerance. Help us as communities to promote understanding, equality, respect and kindness for all its citizens. May we follow the example of Your Son, Jesus Christ, who taught us to treat our neighbour as we would wish to be treated, with respect and with love.
Lord God, today is a new day, at the start of a new week. And so we bring before you our hopes and aspirations, our concerns and anxieties, our opportunities and our challenges, but most of all, we bring ourselves in service to You. Thank you for the security of knowing that You journey with us every second of the day, and that we do everything in Your strength, and in Your presence. In the name of Jesus we pray, Amen.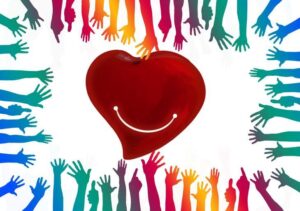 (image: www.SnappyGoat.com
Ephesians 5:20
'Giving thanks always for all things unto God and the Father in the name of our Lord Jesus Christ'.
Gracious God, as we approach the end of the week, we bring our prayers before You. As we take a moment of quiet, we reflect upon, and thank You for Your unfailing presence with us. For the times we have laughed and You have shared joy with us, we give thanks. For the times we have worried and You have held us close, we give thanks. For the times we have questioned or felt uncertain and You have guided us, we give thanks. For the times we have been sad and You have dried our tears, we give thanks. Lord God, we know that You are a God who is with us, who is there waiting to support and sustain us. At all times, whatever the situation, help us to continue to be assured of Your presence and place our trust in You. This weekend, as we see our nation unite in response to international sport, we pray for unity in our communities and across all nations. Lord God, we know that You created us to be a people of love, of mutual understanding, and a people that care for one another, across all boundaries. And so, may the power of Your Holy Spirit work through us to transmit love and peace in our world. We bring all our prayers before You in the name of Jesus, our Lord and Saviour, Amen.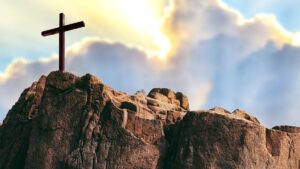 (image: www.pixabay.com
Exodus 3:13-14
Moses said to God, "Suppose I go to the Israelites and say to them, 'The God of your fathers has sent me to you,' and they ask me, 'What is his name?' Then what shall I tell them?"  God said to Moses, "I am who I am.
Gracious God, as we come to You this morning we reflect upon the challenges of waiting and expectation. The expectation of football victory after years of waiting, the expectation of 'Freedom Day' after months of waiting for restrictions to lift. Emotions run high as we sense the next stage of a journey filled with expectation, uncertainty, opportunity, potential disappointment and challenge. And so it is good and right this morning to come to You, Lord God, to remind ourselves of the certainty and the fulfilment of all our expectations through You, our Creator God. As qualities of leadership are discussed and scrutinised in every corner of society, in Jesus Christ, Your Son, we see the One who epitomises the very core of leadership, a man who showed us how to respond with wisdom, with empathy, with integrity and with love, who exceeded all expectations when He said 'Come to me and I will give you life in all its fulness, I will give you peace'. And so amidst the turmoils of the day we come to You, and we give thanks, Amen.