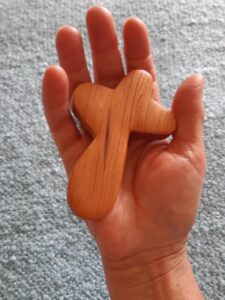 The Lord is near to all who call on him…
Psalm 145:18 NIV
Gracious God, we look on this cross, fashioned from old church pews, seasoned with prayers and praise offered to you Lord over many years.
The wood is polished and smooth and the cross fits snugly in our hand; a reminder that you smooth our rough corners, you hold us closely in the palm of your hand and you will never let us go, never leave us nor forsake us.
As we imagine holding the cross, we think of the sacrifice Jesus made for us and his living presence with us each and every day. In times of difficulty, or when we cannot find words to pray, may it bring a measure of your peace, courage, comfort, and hope.
Gracious God, as we pray we look at this cross, and in our mind we place it in the hand of anyone we know in need of your loving care today. We lift them before you and ask for your blessing in the name of Jesus our Saviour. Amen.
Ruth Rushworth