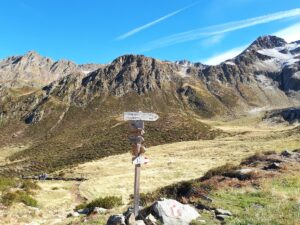 …The Lord says: "stand at the crossroads and look; ask for the ancient paths, ask where the good way is, and walk in it, and you will find rest for your souls"…. Jer 6:16 NIV
Gracious God, our Creator and our Saviour, we take a moment to lift our eyes up to you and we praise you for who you are.
We thank you that you are always on hand to help and lead us through any situation or decision. Thank you that you might guide us through the wisdom of others; as we read your word in the Bible; in our circumstances and by the still, small voice of your Spirit in our hearts.
Help us to recognise your will and your voice in our lives. Remind us that when you call us, you equip us. As we step out in your name, we do not step out alone, but we stand on the steadfast, supporting arms of your son Jesus.
Jesus Lord my strength, my heart,
I desire to follow you;
Yet the path seems uncertain,
Which way do I turn?
So many choices are before me
All beckoning, calling my name.
Come to me Lord,
my strength, my heart,
Reveal your love and your way.
Teach me pray,
To seek your will,
Draw me closer day by day.
I praise you Lord,
my strength my heart,
You will never abandoned me.
You direct, you guide,
Love, care and provide,
Your grace is sufficient and free.
Gracious God, we praise you. Help us to trust in your love and guidance throughout our lives, for Jesus sake. Amen.
Ruth Rushworth