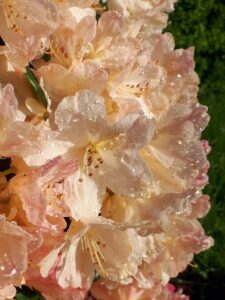 The Lord will guide you always; he will satisfy your needs in a sun-scorched land and will strengthen your frame. You will be like a well-watered garden…..
Is 58:11 NIV
Beauty eternal
Risen from the grave,
Ascended to heaven
In radiance displayed.
Beauty eternal
Clear and bright,
Forever interceding
With power and might.
Beauty eternal
Reigning above,
Through clouds of glory
Shinning heavenly love.
Beauty eternal
Faithful and true,
Guiding by your Spirit
Making all things new.
Beauty eternal
Out of our sight,
Revealed by your Spirit
To the Father's delight.
Beauty eternal
Jesus, may we gaze
On your love and compassion
All of our days.
Gracious God, we praise you. We take a moment to be quiet and still in your presence. We breathe in your peace…..
We thank you for Jesus, enthroned in heaven with you. Thank you for your Holy Spirit, who is with us to point us to Jesus, and strengthen, comfort and guide us throughout our lives.
Gracious God, may we commit ourselves afresh to you and draw deeply on the well of your renewing love, that the beauty and grace of Jesus may be displayed in us. Amen
Ruth Rushworth