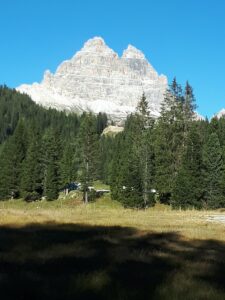 I pray that you may have power … to grasp how long and wide and high and deep is the love of Christ, and to know this love that surpasses knowledge, that you may be filled.. with all the fulness of God.
Eph 3: 18-19 NIV
Gracious and merciful God. We pause in your presence, as we reflect on the love of Jesus. The love that led him to freely give his life on the cross for everyone. The cross that stands in the centre of time, granting forgiveness, freedom and new life for all who turn to Jesus. Merciful God we thank you and we praise you.
We think about the disciples and Jesus' followers, how they were fearful and turned away after his arrest, how they were shattered by his death on the cross, not understanding God's plan of salvation, not expecting the miracle of the resurrection.
Merciful God, you turn darkness into light, you restore, you provide strength and comfort, you bring your healing love into our lives. Nothing is too hard for you. We lift before you all those in dark places, would you hold them firmly and tenderly and may the love of Jesus break through into their lives and situations.
"For I know the plans I have for you," declares the Lord, "plans to prosper you, not to harm you, to give you hope and a future."
Jeremiah 29:11 NIV
Amen.