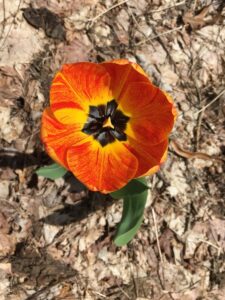 (image:www.pixabay.com)
Isaiah 43:19 New International Version
'See, I am doing a new thing! Now it springs up; do you not perceive it? I am making a way in the wilderness and streams in the wasteland'.
Gracious God, as we come to the end of the 3rd week of January, we reflect upon the start of the new year. Maybe resolutions made have already been abandoned. Maybe things aren't going quite as we'd hoped or planned. But we give thanks that You are a God that longs to renew, refresh, revitalise our relationship with You. You are a God that journeys with us, at all times and in all places. You are a God who believes in us for who we are and for who we can become. You are a God who cares. And so, we come before You and renew our trust in You. Give us the energy, the courage and the inspiration to continue our journey with You. In the name of Jesus we pray, Amen.
A reflection by Margaret Langdon
God is always waiting to start
He loves to do something new
He looks at me, right into my heart
And decides what he will do
He's begun before I know it
He's cleaning out the clutter
I don't notice it at first
But that really doesn't matter
Through the wilderness of my life
He makes a clear direction
And in my wasteland water flows
Making landscapes of perfection
So even though I may not see
Anything new to measure
God knows how to make things right
And new things give him pleasure