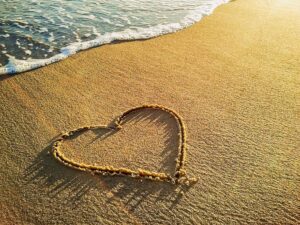 (image:www.pxfuel.com)
John 13:34-35         ESV
"A new commandment I give to you, that you love one another: just as I have loved you, you also are to love one another.  By this all people will know that you are my disciples, if you have love for one another."
Gracious God, as All Saints Day is marked today, we give thanks for all those who have gone before us to witness to Your love and grace, for the people who throughout history have touched people's lives and made a difference in our world. As we remember loved ones dear to us, we remember that nothing can extinguish the love we have for one another.
So too Lord, we give thanks this morning for all those who have been living Saints in past months; the people who have let us know we are cared for, those who have lent a listening ear when we have needed it or shared a smile when we needed lifting up. We give thanks for those who have assisted with our practical needs; helping with shopping, offering us lifts to appointments, sending a word of encouragement, any number of daily acts that have helped us to get through the day. So too, we give thanks for those in their professional capacity who have devoted their work to the maintaining of our physical and mental wellbeing. For all those who go unnoticed in our communities, yet radiate kindness and compassion, we give thanks.
Lord God, at the start of a new week, we ask for Your blessing on us all and those we love. In the name of Jesus we pray, Amen.