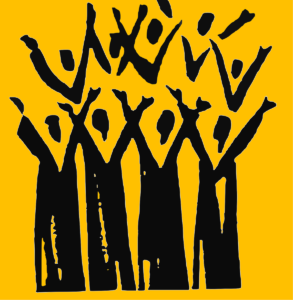 (image: www.pixabay.com
Psalm 98:4
'Shout joyfully to the Lord, all the earth; Break forth and sing for joy and sing praises'.
Gracious God, this morning we give thanks for the gift and the pleasure of music. As the news filters through of the return to communal singing, our hearts literally fill with joy.  We pray for a safe return for our concert houses, theatres and music halls. We give thanks for the joy this will bring to many people. But so too, we lift before you all musicians and those working in the music industry, whose livelihoods and leisure time have been so severely affected by the pandemic, acknowledging how difficult the last year has been, both financially and emotionally. We recognise the loss of employment for many freelance musicians and pray that communities will continue to support and sustain them in the months ahead, as they seek to rebuild their careers.
God of song, harmony and sound, may we, Your people, lift up our voices in praise to You, for Your love, Your assurance and Your presence. In joyful song, we give thanks. Amen.