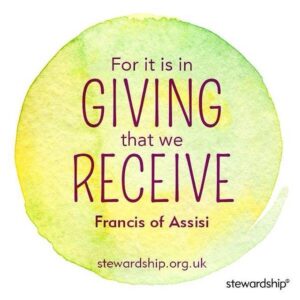 Holy Week – Wednesday
Mark 12:41-44
Jesus sat down opposite the place where the offerings were put and watched the crowd putting their money into the temple treasury. Many rich people threw in large amounts.  But a poor widow came and put in two very small copper coins, worth only a few cents. Calling his disciples to him, Jesus said, "Truly I tell you, this poor widow has put more into the treasury than all the others. They all gave out of their wealth; but she, out of her poverty, put in everything—all she had to live on.
Gracious God, as we reflect upon the woman who had so little, yet was prepared to share everything she had, we give thanks for those who give so generously of their time and their compassion for the benefit of others. May we as communities give generously to those in need. So too, we pray that you will give us generous hearts and that you will help us to give whatever we can, in service to You, in order that Your love may be experienced and known in our world. In the name of Jesus we pray, Amen.