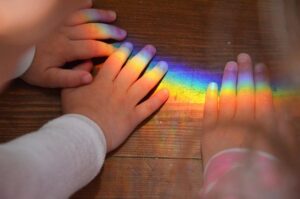 Psalm 23 Modern English Version
A Psalm of David.
'The Lord is my shepherd; I shall not want. He makes me lie down in green pastures; He leads me beside still waters. He restores my soul; He leads me in paths of righteousness for His name's sake'.
Gracious God, as many of our schools and colleges begin to close for the Easter holidays, we pray for all staff, young people, parents and carers. We thank You that schools have been able to open and that our young people have resumed the joy of learning together and seeing friends again. We pray for all students returning home from college after a very unsettled term. We know that sadly, many of our young people, of all ages, are facing mental health issues as a result of the pandemic, and so we lift them before You and pray for assurance and a sense that all will be well amidst these challenging times. We give thanks for staff who have made the transition from providing online learning to welcoming everyone into the classroom. For their energy, resilience and vocation we give thanks and pray that all educators will have some time for rest and relaxation during the holiday period. Finally Lord God, we give thanks for all parents and carers. We appreciate that there are many difficult and challenging situations in our homes, that many parents are struggling with financial concerns and their own health issues. So we just pray that Your presence will be felt in every home, and that all our families will know that as a society we care for them and that they are truly loved and valued by You. In the name of Jesus we pray, Amen.