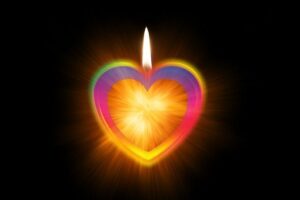 Romans 8:38-39 Modern English Version
'For I am persuaded that neither death nor life, neither angels nor principalities nor powers, neither things present nor things to come, neither height nor depth, nor any other created thing, shall be able to separate us from the love of God, which is in Christ Jesus our Lord'.
John 14: 27
'Peace I leave with you. My peace I give to you. Not as the world gives do I give to you. Let not your heart be troubled, neither let it be afraid'.
Gracious God, on this national day of reflection we lift before You the many ways that the pandemic has affected our lives over the past twelve months.
We pray for all those families who have lost loved ones and ask that those whom we love rest in Your eternal peace. May all those who grieve feel the assurance of Your presence with them.
We pray for all those suffering the effects of long covid and those who are still in hospital. We give thanks for the incredible work of our NHS and all care-givers who have given us hope and cared for our nation with such love and compassion.
Lord God, we know that the virus has and continues to impact on our lives in so many different ways; it has wreaked havoc upon our economy and social contact with one another is denied, affecting the very core of our being. As we continue to journey forward, we pray for the power of Your Holy Spirit to sweep across our nation into every corner of our communities. We pray that You will give us courage, give us strength but most of all, give us an assurance of Your presence in the days ahead so that we may feel a sense of peace in our hearts, knowing we are truly loved and cared for by You. In the name of Jesus we pray, Amen.