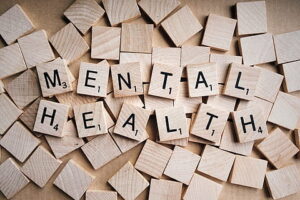 1 Thessalonians 5:11 (ESV)
'Therefore encourage one another and build one another up, just as you are doing'.
Gracious God, this morning we lift before You once more the issue of mental health. We acknowledge that so many people are struggling with mental health issues, for so many different reasons. We think especially today of all those suffering in silence and isolation. We pray that all sufferers will have the courage to ask for help but so too, we pray that their voices will be heard and responded to. We pray for all health care professionals and agencies seeking to support mental health issues.
Living Lord, we ask that You will help us to create opportunities to engage in the process of talking and listening to one another. May this process be at the very heart of our communities so that together, we can protect and sustain the mental well-being of all people, of all ages. Give us the courage to challenge those issues that effect the well-being of others. In the name of Jesus we pray, Amen.