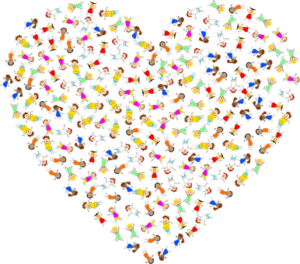 Psalm 139:14 (ESV)
'I praise you, for I am fearfully and wonderfully made. Wonderful are your works; my soul knows it very well'.
Gracious God, as our schools re-open this week for all pupils, we lift them before You. We understand that this will be both an exciting but also anxious time for some staff and children and so we pray that the assurance of Your presence will be felt in every institution. We pray that amidst the procedures and regulations of testing and the wearing of masks, the joy of learning will be at the very heart of every school. We pray for staff who have worked so hard to prepare to welcome back all pupils and give thanks for their care and dedication. We pray for pupils, that they will feel the joy of being back amongst their peers and their friends and give thanks for their individuality and unique characters. Finally, we pray for parents and carers, as homes adjust to new routines within this continuing pandemic. For the gift of children, of education and learning, we give You grateful thanks. In the name of Jesus we pray, Amen.
Gracious God, on this International Women's Day we give thanks for women across all nations and for the roles they play in our society. May You continue to support and sustain them. We pray especially for equality and justice, so that all women, wherever they are in the world, may feel empowered and enabled to be the women You lovingly created them to be. In the name of Jesus we pray, Amen.