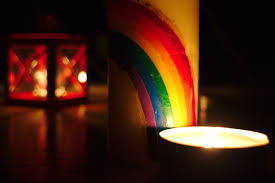 Isaiah 41:10 (NIV)
"Don't be afraid, for I am with you. Don't be discouraged, for I am your God. I will strengthen you and help you. I will hold you up with my victorious right hand."
Gracious God, today we lift before You all those working tirelessly to care for others within our NHS, remembering especially those dealing on the frontline with Covid 19 patients. We acknowledge their exhaustion, their concerns and the challenges they face on a daily basis. We give thanks and acknowledge their skills, their self-giving and the compassion they carry with them each day into the workplace. God of healing, we ask that Your presence be felt with all those in need of energy and assurance this day. May the power of Your love infiltrate every corner of our hospitals today.
So too, we pray for all patients in our hospitals and lift them into Your loving care. May they feel the assurance of Your healing power and Your presence with them. And finally Lord God, we pray for the families of loved ones, unable to visit, waiting anxiously at home for news. Give them courage and strength Lord, as You sit alongside them in their waiting. In the name of Jesus we pray, Amen.